I'm a web developer with a passion for libre software living in Miami, FL. I have a Bachelor of Science in IT from Florida International University. By day, I make websites (landing pages) to generate leads for a health insurance sales company. In my free time, I organize and participate in LibreMiami.
These are my skills:
Front-end
HTML/CSS
Less
JavaScript
Vue
Jekyll
Liquid
Gatsby
React
Other
GNU+Linux
Git
GitLab CI/CD
SEO
Hiring? Download my résumé.
Web Projects
Here are some of my web projects. New projects forthcoming.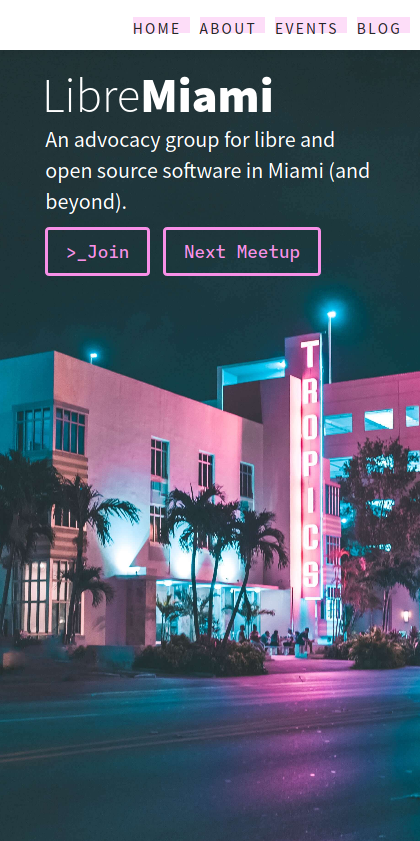 Website and blog for LibreMiami, an advocacy group for libre and open source software in Miami. Based on a wireframe and color scheme by Natalie Whitehead.
Gatsby, React, Mobile-first responsive design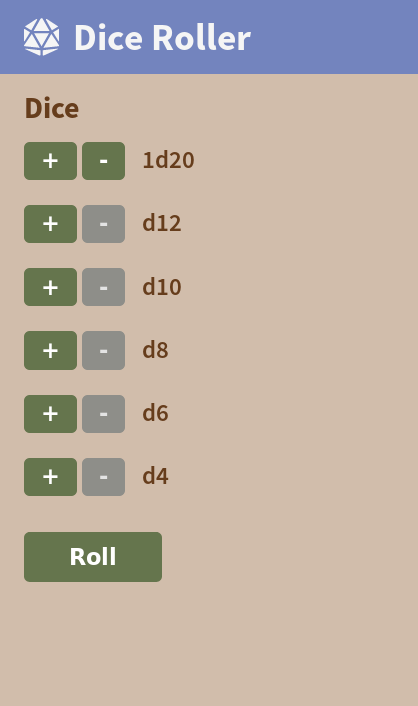 Roll dice for tabletop role-playing games (RPGs) like Dungeons and Dragons by Wizards of the Coast. Roll d20, d12, d10, d8, d6, and d4 polyhedral dice.
Vue, Mobile-first responsive design, LibreJS compliance
A product landing page design for a Peruvian winery using pure HTML/CSS
HTML, CSS, Responsive Design